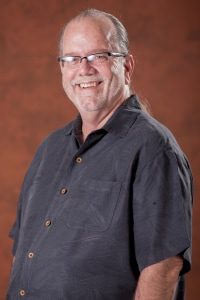 Dr. Jay Threadgill - ​Founder of MSCA
Dr. Jay Threadgill graduated from the International Bible Institute and Seminary in Orlando FL, and received his Doctorate in Biblical Studies from Jacksonville Theological Seminary. He and his wife, Linda,  have served the Lord in the nation of Haiti for over 30 years. Pastor Jay is the senior pastor of L'eglise sur le Rocher (Church on the Rock) located in Port Au Prince which is one of the largest churches in the nation with close to 8000 members. Pastor Jay is also the director of Fishers of Men Ministries (FOMM) which has planted over 25 churches throughout the nation, as well as 14 academic schools, and 4 accredited bible schools. FOMM also facilitates a feeding program which feeds nearly 3000 students daily throughout Port Au Prince and the provinces of Haiti  http://www.fomhaiti.org/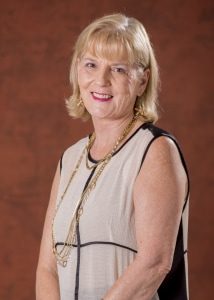 Linda Threadgill -​Founder of MSCA
Mrs. Linda Threadgill (affectionately known as Mrs. Linda) is the founder and director of MSCA, along with being one of the senior ministers at L'eglise sur le Rocher (Church on the Rock) with her husband. Mrs. Linda is a proud mom and grandmother and it was because of the many children in her life that she had such a desire to birth MSCA. Recognizing the great need for quality education and having a dream that God placed in her heart she began building MSCA from an idea into a reality! Mrs. Linda is more determined than ever to see MSCA go to new levels of excellence. Mrs. Linda has a heart to see children given a quality education, but more than that she desires to see this generation living whole-heartedly for Jesus.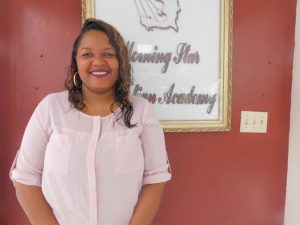 Johanna Paul Isaac ​- School Principal
Johanna Paul Isaac has been an elementary teacher for 16 years and holds two bachalor degrees; preschool and elementary education from INUFOCAD and school adminstration from Universite Quisqueya. Mrs. Isaac is currently working on a masters degree in leadership, education, and development. She joined Morning Star Christian Academy in 2006 as a 2nd grade teacher before moving into 3rd grade. Four years later Mrs. Isaac became the principal of the elementary school then in 2019, she was promoted to the position of school principal, overseeing the elementary, middle, and high school.
Jossy Seriphin ​- School Administrator
To whom much is given, much will be required"(Luke12;48), this verse summarizes his passion and desire to be a blessing and serve others with any talent and ability God has given him. Jossy Seriphin is  currently the new school administrator at Morning Star Christian Academy. Upon completion of his studies at Emmaus Bible College, he graduated in 2015 with a double major in elementary education and biblical studies. He has been a school teacher  for 12 years, working as the second grade teacher in christian light school for 4 years and 6th grade teacher at Morning Star Christian academy for 8 years. He is purpose-driven, strongly passionate about his students' achievements. His goal is to stimulate within his students the desire to reach their full potential and achieve greater success. He serves the students, the parents and the staff wholeheartedly as he emulates his savior, who did not come to be served but to serve and give His life as a ransom to many.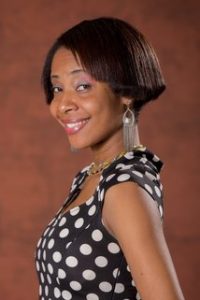 Marjorie Sejour - Receptionist
Marjorie Sejour graduated from Faculte CRAAN D'Haiti with a degree as a Bilingual secretary in Port au Prince Haiti. She has been working at Morning Star Christian Academy as the receptionist for nine years. She loves her job and enjoys receiving parents, students and staff. Marjorie states, "it is always a pleasure to receive people with a smile on my face."
Clairmita Avry Capitaine - Financial Administrator
Mrs. Clairmita Avry Capitaine, is a believer of the Lord Jesus Christ. She has been married for 15 years and has two beautiful daughters.
She studied Science Education from INUFOCAD. She holds a Bachelor degree in Education and has over 19 years of experience in the teaching field.
Mrs. Capitaine, was promoted to Financial Administrator and she is presently pursuing online courses in Financial Management. She, strongly believes that God has blessed each of His children with multiple talents, which must be use for his glory.  She is a self- motivated, supportive, and believe in team spirit. Furthermore, she knows that to love is to do His will, and to love others is to please God. In conclusion, Mrs. Capitaine, believes it's truly a privilege to serve others.